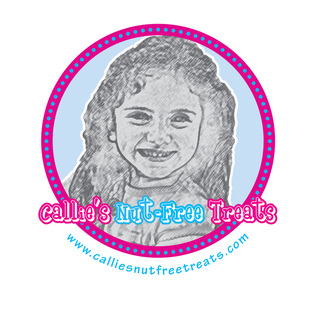 Online Bake Sale

Benefiting FARE (Food Allergy Research and Education)
Callie is an 11 year old with food allergies. Callie's Nut-Free Treats Bake Sales have raised over $12,000 for FARE www.foodallergy.org. Callie's goal is to continue to raise money for food allergy research and education as well as provide delicious treats that are safe for everyone with or without nut allergies.

Callie and her mom would like to thank Callie's Nut-Free Treats Ambassadors (Callie's wonderful friends and family) for all of their help making treats and working at Callie's Bake Sales. Thank you to Meg, Molly, Devin, Summer, Coco, Brandon, Ryder, Ava, Beth, Nathan, Ama, Pop-Pop, Grandpa Richard, Bubs, William, Addison, Charlotte and Jake!

We hope you will place an order by completing the Order Form or emailing us directly at
CalliesNutFree@aol.com
. We will get in touch with you to arrange payment and pick up.
Please let us know if you have any questions.
Thank you for all of your generous support!!

All of Callie's Nut-Free Treats are handmade in our nut-free kitchen using peanut and tree nut-free ingredients. The chocolate we use is made in a nut-free, gluten-free, egg-free and shellfish-free facility. The other ingredients we use are not cross-processed with peanuts or tree nuts. However, we rely on information from the manufacturers, so we cannot guarantee that cross-contamination has not occurred. We have labeled items that are also egg-free and gluten-free. However, we make Callie's Nut-Free Treats in a kitchen in which eggs and gluten are used. We use precautions to prevent cross-contamination, but we cannot guarantee that none has occurred. Please send us any questions by using the Order Form.